Three eccentric hard seal butterfly valve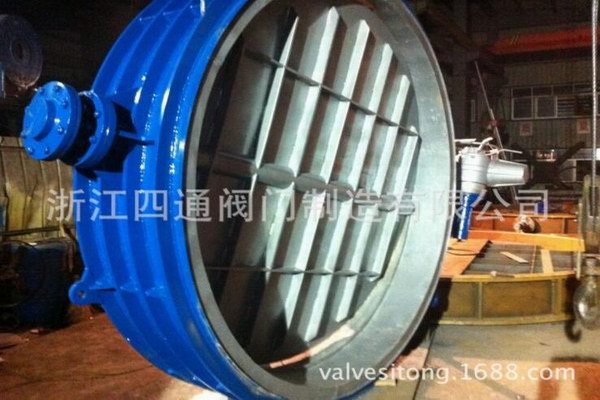 Name: Three eccentric hard sealing butterfly valve
Path: 8〞~158〞; DN200~4000
Pressure: 150Lb ~ 900Lb; 0.6MPa ~ 15MPa
Temperature: -46~350°C
Medium: circulating water, sewage, industrial wastewater, air, gas, syngas, flue gas, exhaust gas, etc.
Material: ductile iron, high chromium cast iron, carbon steel, austenitic stainless steel, duplex steel, etc.
Features: Three eccentric structure, tapered sealing, tighter and tighter, with self-compensation function; high sealing precision; butterfly valve truss design, small flow resistance
Used in the gas pipeline in the sulfuric acid industry: the front and rear blower inlet and outlet, the relay fan inlet and outlet, the electric defogging series and the connecting valve, the S02 main blower inlet and outlet, the converter adjustment, the preheater inlet and outlet, etc.
The sulfur incineration, conversion and dry suction section used in the sulfuric acid system is a valve for the sulfuric acid plant. It is considered by the majority of users as: good sealing performance, light operation, side corrosion, high temperature resistance, convenient operation, flexibility, and use. The safe and reliable butterfly valve has been widely promoted and used.
Also widely used in: chemical, petrochemical, smelting, pharmaceutical, food and other industries in SO2, steam, air, gas, ammonia, CO2 gas, oil, water, brine, lye, seawater, nitric acid, hydrochloric acid, sulfuric acid, phosphoric acid The medium is used as a regulating and shut-off device on the pipeline.
(1) Selection steps
1. Defining the use of the valve in the equipment or device, determining the working conditions of the valve: applicable medium, working pressure, working temperature, etc.
2. Determine the nominal diameter and connection method of the pipe connected to the valve: flange, thread, welding, etc.
3. Determine the way to operate the valve: manual, electric, electromagnetic, pneumatic or hydraulic, electrical linkage or electro-hydraulic linkage.
4. Determine the material of the casing and internal parts of the selected valve according to the medium, working pressure and working temperature delivered by the pipeline: gray cast iron, malleable cast iron, ductile iron, carbon steel, alloy steel, stainless acid-resistant steel, copper alloy, etc.
5. Determine the type of valve: gate valve, globe valve, ball valve, butterfly valve, throttle valve, safety valve, pressure reducing valve, steam trap, etc.
6. Determine the parameters of the valve: For automatic valves, determine the allowable flow resistance, discharge capacity, back pressure, etc. according to different needs, and then determine the nominal diameter of the pipe and the diameter of the seat hole.
7. Determine the geometric parameters of the selected valve: structural length, flange connection form and size, dimensions of the valve height direction after opening and closing, bolt hole size and number of connections, and overall valve dimensions.
8. Use the existing information: valve catalogue, valve product samples, etc. to select the appropriate valve products.